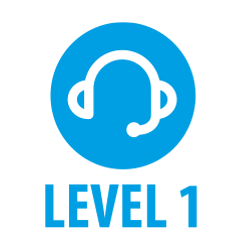 Highfield Level 1 Diploma in Work-Related Studies for the Customer Service Sector
Used by some of the leading brands in the UK
Key qualification for organisations who provide exceptional customer service
Covers the vital knowledge needed for effective customer service
Supported by our high-quality training resources
Product Details
Qualification Documents
Boost your reputation amongst customers with this qualification.
Good customer is easy to talk about but harder to do. That's why we've developed the Highfield Level 1 Diploma in Work-Related Studies for the Customer Service Sector.
With this qualification, you'll be able to make sure your team is fully versed in the principles of customer service in a way that contributes positively to your business....
Read more
Assessment method

Portfolio of Evidence

Guided learning hours (GLH)

296

Learning aim reference

60343540

Qualification number

603/4354/0

Total qualification time (TQT)

370